Real Estate: Autumn Boom in Vancouver during COVID-19
The whole world is captured in the wave of pandemic- COVID-19. Undoubtedly, this has impacted each and every corner of the world. Most of the businesses are shut or on ventilator. Unexpectedly, the real estate industry has shown a big boom and is rapidly growing. Majority of the adults are working from home due to Covid-19. Their jobs keep them mostly at home. Not only adults, children are also taking classes online. This has increased the sudden need for bigger and comfortable house.
The Real Estate Industry is typically experiencing the autumn boom. Greater Vancouver home hop 4.4 percent year-over-year to simply over $1.1 million – with a 4.5 percent climb forecast in the final quarter (The Canadian Press, 2020). Comparing from last autumn home sales, this year the home sales has shown a remarkable shoot-up. The Real Estate Board of Greater Vancouver (REBGV) announced that private home deals in July 2020 totalled 3,128, a 28 percent expansion from the earlier month, and a 22.3 percent increment from July 2019(Molko, 2020).
In Greater Vancouver, July 2020 deals were 9.4 percent over the 10-year July deals normal (Molko, 2020).
Also, the interest rates have dropped. This brought down the expense of borrowing for purchasers and expanded the number of "house" they could fit the bill for (Ting, 2020). A lot of different factors depend on if this trend will go uphill. COVID-19 and its impact on future is one of the major factors as this will be the main element which would define the economic conditions of the country and unemployment rates.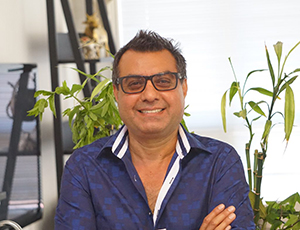 Aditya Tawatia
Personal Real Estate Corporation*